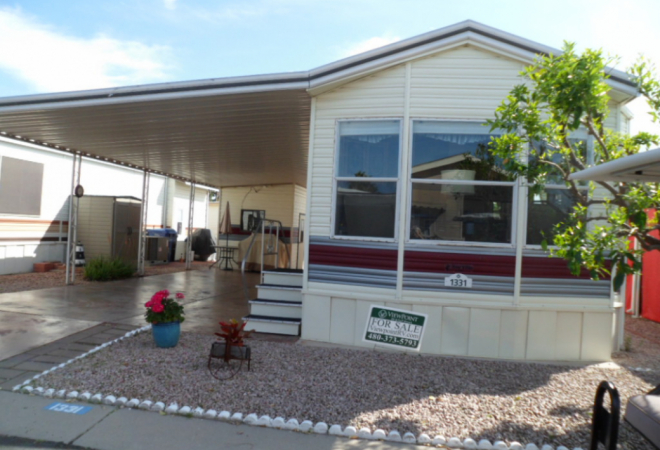 Description
Park Model Lot #1331
House
- Mesa
AZ
Clean and well-maintained park model home with one bedroom, one bathroom. Located just down the lane from the pools and hot tubs, this home features a beautiful sunny back patio area, a side-by-side washer/dryer in the shed. Interior of park model is partially furnished. Kitchen is equipped with a fridge, stove, & built-in micro. Bedroom has a bed and the rest of the home is ready for move-in.
For more information please call 1-800-822-4404, Extension 6 or 480-373-5793.
Property Details
Property Type: Park Model
Manufacturer:
Model: Schult
Year: 1992
Home Features: Sunny back Patio! Bright & Light interior! Washer & Dryer in Shed!