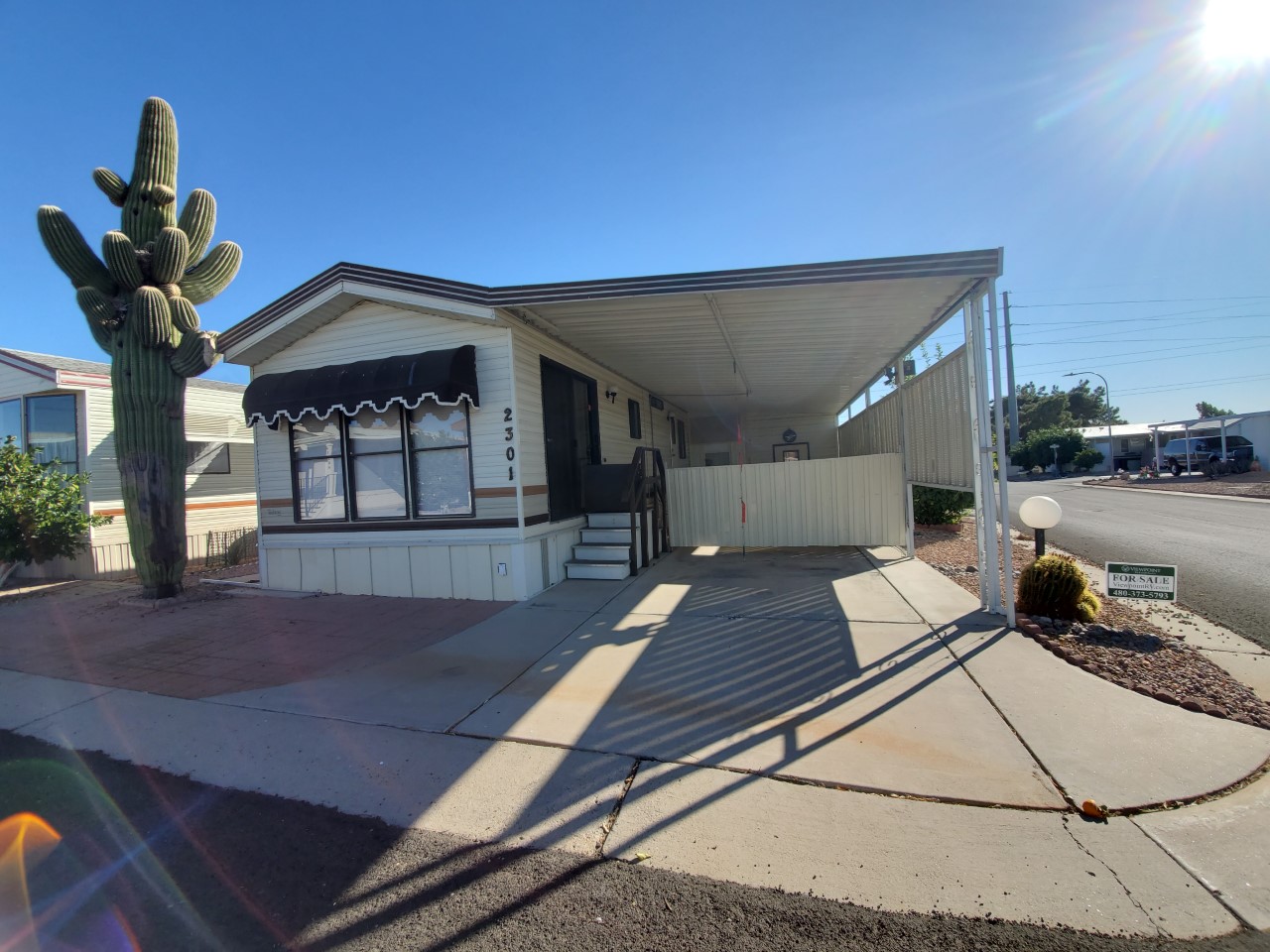 Description
Park Model Home Lot#2301
House
- Mesa
AZ
Located near the Northpoint community center, pool hot tubs & dog park, on a corner lot. Vinyl flooring in the main living area of park model. Bedroom house a queen bed, built-in bureau, closet. Bathroom with tub/shower combo. Kitchen is wquipped with micro, fridge, stove. Drop leaf table w/2 chairs and sofa in living room/dining area. Large carport with privacy screens, screened back patio and storage shed with washer & dryer. Great price!
For more information, please call 1-800-822-4404, Extension 6 or 480-373-5793.
Property Details
Property Type: Park Model
Manufacturer:
Model: Tahoe
Year: 1987
Home Features: Near Northpoint Community Center & Pool! Corner Lot!